Leadership
In today's world, trustworthiness is not easily obtainable. When it comes to your investments, we understand. When it comes to hotel development, you want your time, effort, and hard work to pay off in the long run. That's why at A2Z our philosophy stands behind our investors, and if you're not happy, neither are we.
At A2Z, we believe that size does not matter. But what does matter is experience, and that is why our dedicated staff of property managers have over 100 years of combined hotel management expertise. Our goal is to remain a small, well-knit family of hotels, that work together to further returns for our owners. With well-groomed hotels in unique niche markets, our local managers are able to use their local knowledge to maximize revenues while creating a unique experience for our guests.
If you have any questions, we are more than happy to discuss our philosophy with you and any opportunity you may have. Do not consider our team as a "company," but rather more of an extended family.
Here for you,
The A2Z Hospitality Management Family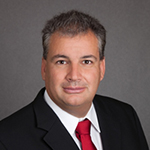 John J. Zaccari
President & CEO
I would like to provide a little background about myself. My franchise experience consists of the development of properties to direct management and operations including extensive associations with national flags such as Holiday Inn, Hampton Inn & Suites, Days Inn, Country Inn & Suites, Best Western, Ramada, and Lowe's Hotels. I also have a history in the management of substantial independent brands including private Beach, Ski Resorts and Country Clubs. Areas of expertise also consist of start up marketing & operations, staff development, logistical, and long term maintenance of day-to-day operations.
After attending and graduating with a Certification as a Hotel Administrator and Food and Beverage Executive, I started my career with Trusthouse Forte as a Worldwide Reservation Specialist in Roslyn, New York. Trusthouse Forte – owns and operates a wide range of hotels and eating establishments around the world. Its portfolio at that time included European's most prestigious hotels, including Brown's, The Cavendish, The Hyde Park Hotel and Grosvenor House. I later became the youngest General Manager in the Catskill Mountains at The Villa Roma Resort and Country Club and had 1,500 guest rooms ranked #2 in occupancy in the United States. After eight years, I left Villa Roma for higher level hotel management training and joined The Regency Hotel on Park Avenue in New York City. The Regency Hotel was Park Avenues most elegant hotel with 353 guest rooms looking onto Central Park.
After several years in the industry, I relocated to Florida to be General Manager of Crescent View Beach Club on Siesta Key and successfully ran Sarasota's highest rate Beach Hotel for 10 Canadian Investors. Crescent View Beach Club was purchased in 1990, so I moved on to work for Prince Bush Management Company as an Area Manager for South West Florida for eight years. Prince Bush Management Company is an owner-operator of highly ranked hotels in theUnited States including the Mulberry Inn-Savannah, an award-winning Hotel for elegance in the heart of downtown Savannah. Other properties include the Holiday Inn and Hampton Inn inCharleston, South Carolina, which won the Torch Bearer Award from Hilton Hotels.
Additional awards achieved include the New Comer of the Year awards to both Hampton Inn, Sarasota, Florida, and Hampton Inn, Plantation, Florida. In 1999, after selling the area hotels, I established A2Z Hospitality Management and became the exclusive manager for the Holiday Inn Harborside in Punta Gorda Florida. This move has since evolved and A2Z Hospitality Management partners with multiple owners on brands to include Country Inn & Suites, Four Points by Sheraton, Ramada, Holiday Inn, La Quinta Inn & Suites, and Quality Inn & Suites.
Phone: (941) 809-3141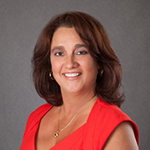 Sandra Zaccari
COO
Sandy started her career with Prince Bush Management Company in Sarasota Florida before moving onto being a Front Office Manager for one of Siesta Key's premier Beach resort. Sandy later moved to Orlando and Worked with Marriott World Center in Orlando, Florida before returning to Sarasota and joining the A2Z Hospitality Management team for the last 20 years
Stephen Svecak (CAM)
Vice President of Operations
Stephen has over 19 years of hotel experience, varying from new builds, design and development, complete renovations, and overall financial performance for multiple hotel properties. He is a licensed Community Association Manager. (CAM)
After graduating High School, I joined the U.S. Army Corp of Engineers where I proudly served my country for 4 years. Learning many aspects such as discipline, honor, and leadership, those qualities have helped me improve my life's endeavors. Following my honorable discharge from the Army, I was hired as a field project manager for a construction company that designed and built hotels.
Quickly learning that my passion was more with the operational end of the hotel rather than the construction end of it, I decided to move to Florida in the early part of 1992 to learn the hotel business from the bottom up. Starting out as a Maintenance Engineer at a resort and taking college classes during the evenings for Hotel Management, I earned a degree from the American Hotel and Motel Association. During that period I was promoted to Assistant Manager and within 2 years became General Manager of the property.
I moved on to manage a larger chain hotel and had the opportunity to directly oversee the conversion and renovation of the property. With my engineering background and the success of the properties renovations, I was asked to oversee the development of 3 additional properties over the next several years. Also during that time period, I was promoted to Regional Director of Operations and was directly responsible for the success of 4 award-winning Sarasota properties. With the tragedy of 9/11 and the decline in tourism throughout the state of Florida in 2001, I decided to venture out on my own in a new direction and purchased my first restaurant. I had the pleasure of owning and operating a 75-seat Italian restaurant for 4 years. Operations included and not limited to the preparation of all foods, employee hiring, conversing with patrons, and all aspects of accounting and bookkeeping.
In 2009, I once again found myself following my true passion and getting back into the Hotel business as Vice President of Operations for A2Z Hospitality Management, where I was directly involved in the development and construction of 2 new properties, one which opened in May and the second in November of 2009. I then assumed the role of General Manager of the new Four Points by Sheraton Punta Gorda Harborside.
Today, after managing the Four Points by Sheraton which has received the prestigious Starwood Hotels & Resorts Hotel of the Year in North America award for 2010 & 2011, I am operating the new Ramada Venice Resort, while at the same time still overseeing the development and operations of several other hotel projects for A2Z.
Thank you for visiting A2Z Hospitality Management.
Sincerely,
Phone: (941) 809-8743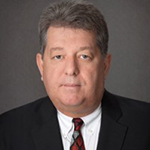 Craig Holt (CAM)
VP of Operations
Craig is currently the General Manager of the award-winning Four Points by Sheraton Punta Gorda. He began his career with Hilton Hotels and has managed hotels From Key West to Las Vegas. His 25 years in the hospitality business has been dedicated to professionally representing hotel owners and their investment. Craig is a licensed Community Association Manager (CAM).
E-mail: Craig.Holt@A2ZHospitalityManagement.com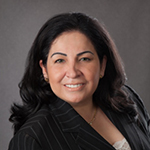 Fanny May
Regional Executive Housekeeper
Fanny May is a Regional Executive Housekeeper for A2Z Hospitality Management Company. She has been with the company since 2009 and presently working at the Four Points by Sheraton, Punta Gorda. Fanny received her B.S. in medical science at the University of Catolica Guayaquil, Ecuador. She has 15 years experience in the hospitality industry and business management. Fanny dedication in providing excellent customer service and guest satisfaction, has received the "Hotel of the Year for North America Division Award" . She currently resides in North Port with her husband and her 3 children.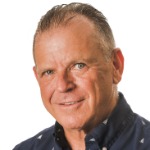 Tim Hollinger
Regional Food & Beverage Director
Tim comes to us with over 35 years of Food and Beverage management experience. He started in 1980 as General Manager of Chucks Steak House very popular restaurant located in the heart of Fort Lauderdale, Florida. During his tenure with Chucks Steak House, he opened 3 restaurants two in Florida and one in North Carolina.
Tim's hotel experience includes The Sheraton Miami and the Miami International Airport Hotel. The hotels achieved annual F&B revenues of over $7,000,000. Tim is presently the Regional Director of Food and Beverage with A2Z Hospitality Management overseeing all F&B operations for our hotels.